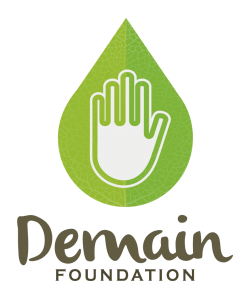 The Demain foundation was founded in 2008 to help Costa Rica face some of its challenges: to provide high-quality educational opportunities, to promote environmental sustainability, and to create a unique and fortified cultural identity.
OUR COMMITMENT
We believe that education, the environment, and culture are essential pillars which can be used to transform our realities. For this reason, we work hand in hand with teachers and students, actors and their audiences, as well as with park rangers and visitors. Our inspiration stems from the people who make an impact in these areas of development with their hard work and dedication.
OUR MISSION
To transform our surroundings by focusing on three key areas for social and economic development in Latin America: education, the environment, and culture.
In order to allow the organizations collaborating on our projects complete freedom to focus on quality execution of their goals, The Demain Foundation covers all administrative costs and also provides support with our human resource team.
We are adept in our areas of expertise, and we are actively looking to create alliances with companies that are in favor of sustainable development in order to propel our efforts forward, given that they embrace the importance of employing strategies which promote Corporate Social Responsibility and individual impact. Together we can create a better world in which education, care for the environment and culture are all deemed priorities in our society. Your company can take part in this vision by partnering with our various projects.
We work locally to achieve a global impact.
The Demain Foundation is an authorized non-profit organization with a 501(c)(3) tax exemption status in the U.S. Our federal taxpayer ID number is 61-1592257.