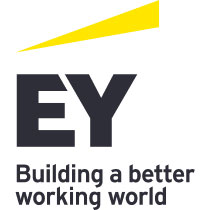 At EY, our purpose is to build a better business world. The expertise and quality services we provide help build confidence in capital markets and economies around the world.
Through our four integrated service lines – Audit & Finance; Business Advisory & Consulting; Tax; Strategy & Transactions; and Legal, and our deep industry knowledge, we help our clients capitalize on new opportunities and assess and manage risk to achieve responsible growth.
We are a global Firm comprised of 300,000 professionals. In Central America, Panama and the Dominican Republic, we operate as a single integrated organization, with a high-performance multi-disciplinary and multi-cultural team of more than 1,500 collaborators and 50 Partners, who help meet regulatory requirements, keep investors informed and satisfy stakeholder needs.
We believe that a better business world is one in which economic growth is sustainable and inclusive. We work continuously to improve the quality of all our services, investing in our people and in innovation. And we are proud to work with others to use our knowledge, skills and experience to help fulfill our purpose and create positive change – for our people, our customers and our communities.
Juan Carlos Chavarría
EY International Tax Lead Partner Central America, Panama and Dominican Rep.
Luis Artavia
Managing Partner of Strategy and Transactions, EY Central America, Panama and Dominican Rep.